Posted by OromianEconomist in #OromoProtests.
Tags: #OromoProtests, Africa, Human Rights violations against Oromo People, Kilnto Fire, Oromia, Oromo, Qilinxoo, The Independent, Tyrannic Ethiopia
2 comments


---
---
Exclusive: Rights groups raise concerns over fate of political prisoners held in facility at the time
---
By Adam Withnall, The Independent,  Africa Correspondent, 6 September 2016
---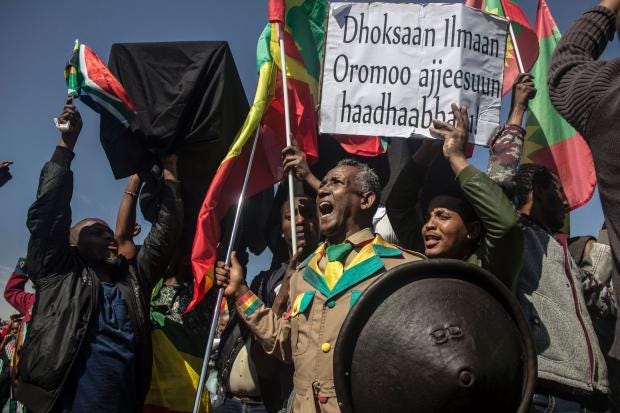 Felix Horne, Human Rights Watch's senior researcher in the Horn of Africa, told The Independent: "Numerous witnesses describe hearing heavy gunfire during the fire at Kilinto, raising serious questions about the safety and wellbeing of the prisoners held there.
"Family members of those held at Kilinto also still do not know the whereabouts of their loved ones. The authorities should immediately account for the whereabouts of all prisoners to their families, and provide details about those who died during the incident."
Amnesty International's Fisseha Tekle said the charity was concerned about all prisoners held at the facility, including those detained on political charges.
"We call on the authorities to inform the families of prisoners of the situation of their loved ones," Ms Tekle said. "They have the right to know whether their relatives are dead or alive."
---
Read related at:-  The Citizen: Families left in the dark after deadly prison fire