Thousands of Ethiopians in the United States' city of Minnesota packed the Target Center to catch a glimpse of the Prime Minister Abiy Ahmed.
Clad in bright national and traditional colours, the crowd packed the center long before the arrival of the PM and his team. Abiy's call for peace and unity of Ethiopians has been a common message on his tour and he was supposed to reiterate that message.
The PM and his entourage comprising the Foreign Affairs Minister, Information Minister and President of the Oromia regional state arrived in the state for the final leg of Abiy's diaspora tour.
The tour took him first to Washington DC – where he held high-level political and economic meetings before addressing the Ethiopian diaspora. Next stop was in Los Angeles before arriving in Minnesota on Monday.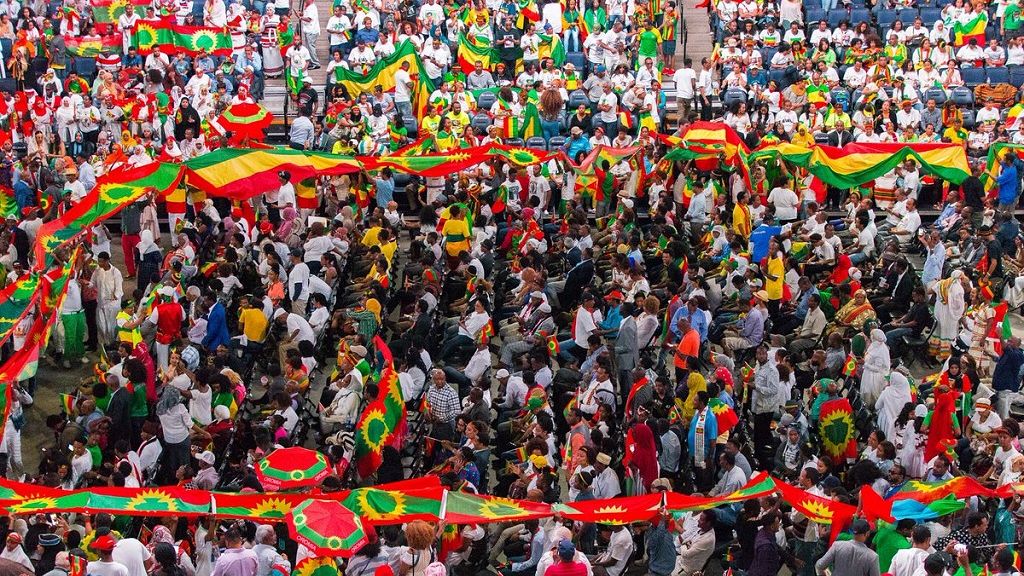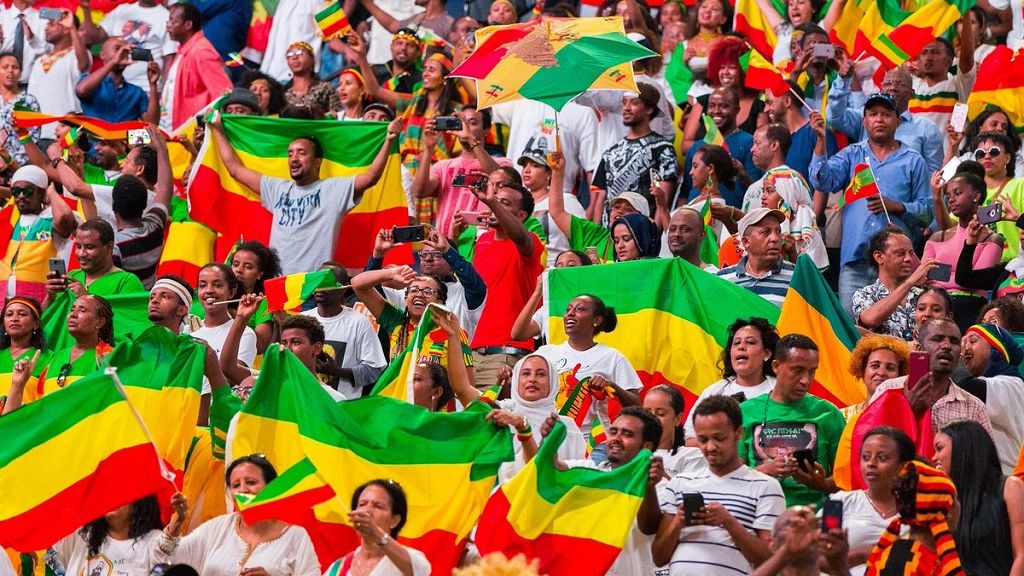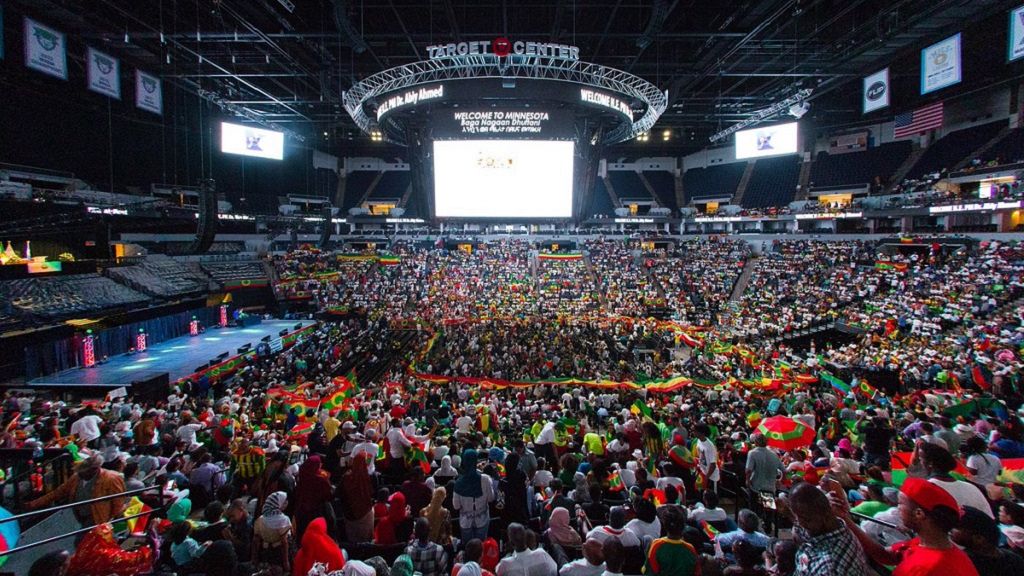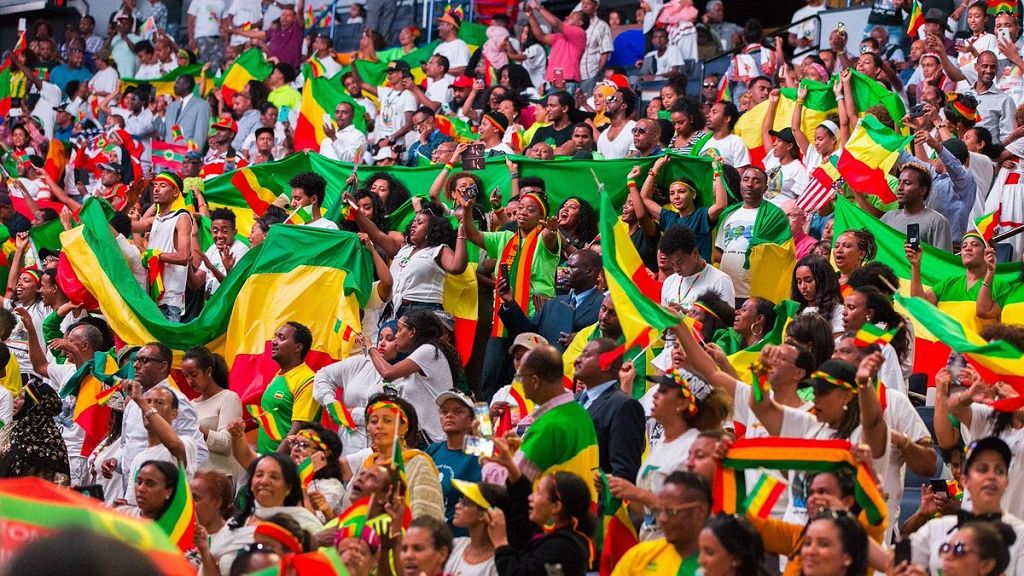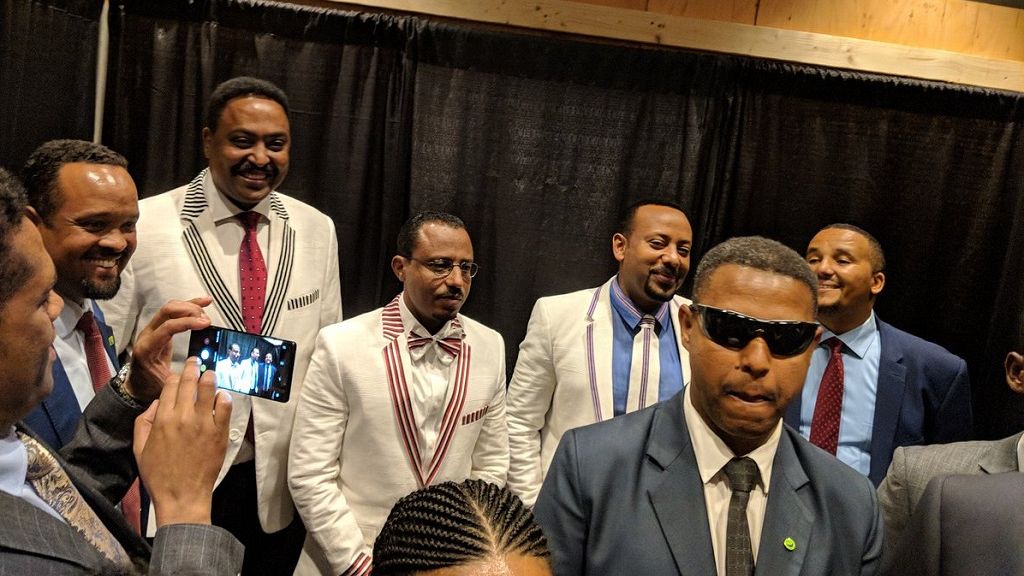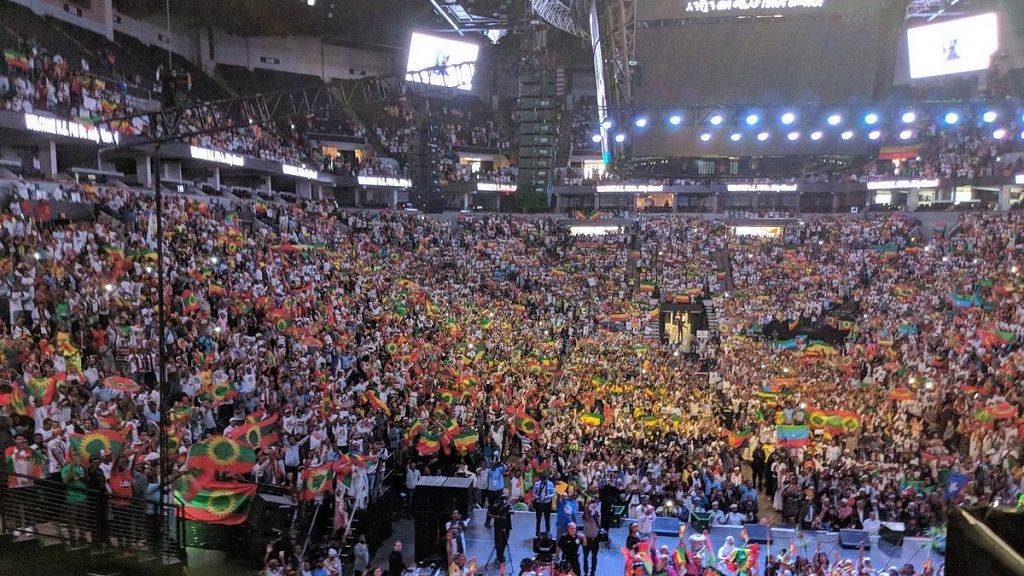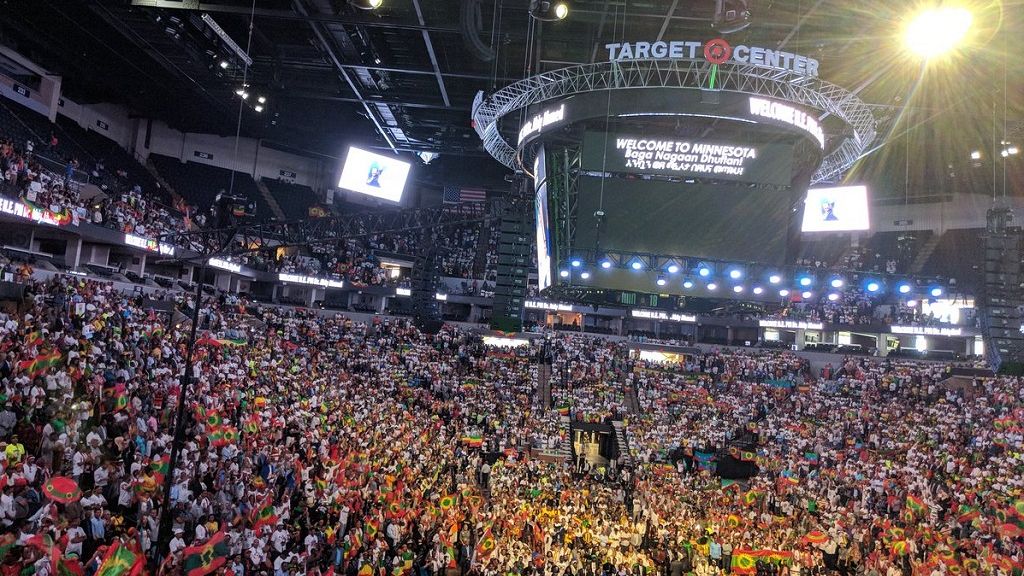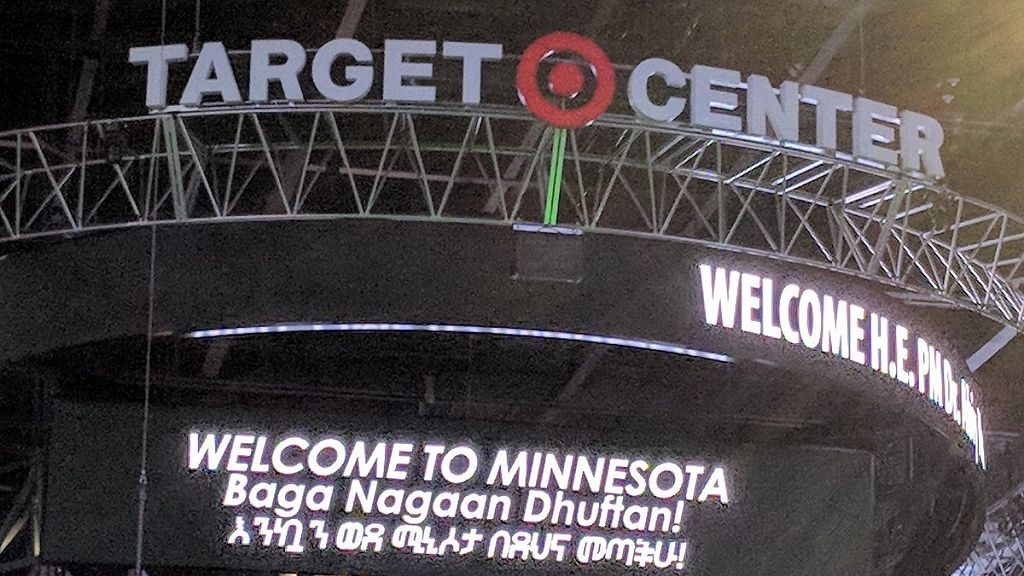 Photos courtesy TargetCenterMN and Opride [Mohammed Ademo, a pro-democracy activist]
If you can't understand & try to accept the collective images coming out of #Minnesota as the image of #Ethiopia, you will have failed the mini litmus test of understanding the Ethiopia to come; the Ethiopia we will be negotiating to build & the Ethiopia we will be settling for.
So proud of Minnesota (aka little Oromia) right now. Thus far, it is looking like a showpiece of diversity, inclusion, and tolerance. I hope it ends that way – as an outstanding example of the type.
PM Abiy Ahmed and his delegation landed at Minneapolis International Airport for the final leg of a three-state diaspora tour. He was welcomed by members of the community and prominent individuals, inc. @Jawar_Mohammed