What was the story?
In July, the US-based Ethiopian Satellite Television (ESAT) station broadcast a video which it said showed ethnic Oromos in Ethiopia pushing the bodies of ethnic Somalis into a shallow grave.
It claimed that the footage was taken in Ethiopia's Oromia region, where there has been deadly violence between the two groups this year.
What impact did it have?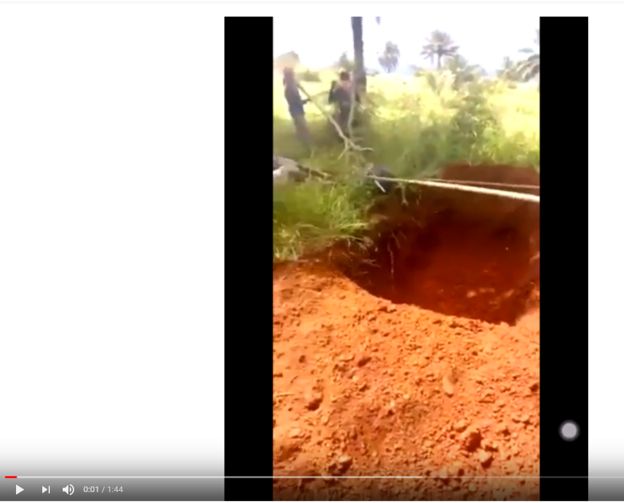 The BBC's Afaan Oromo language service reported that the broadcast and subsequent widespread circulation of the video on social media in Ethiopia resulted in deadly attacks on ethnic Oromo people living in neighbouring Djibouti and Somalia.
Oromo refugees in neigbouring Djibouti told the BBC that they had been beaten and their shops looted after the video was aired there.
How do we know it was fake?
After an uproar on social media with many questioning its authenticity, ESAT admitted that the video was not real and described it as "deliberately misleading" in an official apology on its YouTube channel.
The same unverified video had been widely shared in June on social media in relation to the current conflict between Anglophone separatists and the government in Cameroon, some 3,000km (1,800 miles) west of Ethiopia.
The video aired on ESAT TV had apparently also been doctored, with audio of what were supposedly Oromo youths chanting inserted on top of the video's original sound.