Posted by OromianEconomist in Uncategorized.
Tags: Agitu Ideo Gudeta, entrepreneurship, Inspirational Oromo Woman, Refugees
add a comment
Agitu Ideo Gudeta, who was killed on Wednesday, used abandoned land to start a goat farming project employing migrants and refugees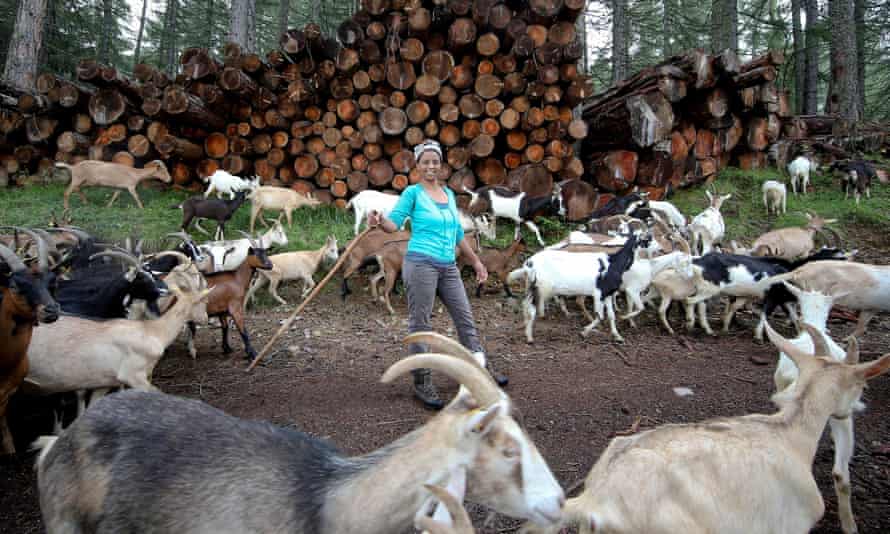 Agitu Ideo Gudeta stearted with just 15 goats, increasing the herd to 180 in just a few years. Photograph: Alessandro Bianchi/ReutersGlobal development is supported byAbout this contentLorenzo Tondo in Palermo@lorenzo_tondoFri 1 Jan 2021
Tributes have been paid to a 42-year-old Ethiopian refugee and farmer who became a symbol of integration in Italy, her adopted home.
Agitu Ideo Gudeta was attacked and killed, allegedly by a former employee, on her farm in Trentino on Wednesday.
Gudeta had left Addis Ababa in 2010 after angering the authorities by taking part in protests against "land grabbing". Once in Italy, she tenaciously followed and realised her ambition to move to the mountains and start her own farm. Taking advantage of permits that give farmers access to abandoned public land in depopulated areas, she reclaimed 11 hectares (27 acres) around an old barn in the Mòcheni valley, where she founded her La Capra Felice (The Happy Goat) enterprise.
Gudeta started with a herd of 15 goats, quickly rising to 180 in a few years, producing organic milk and cheese using environmentally friendly methods and hiring migrants and refugees.
"I created my space and made myself known, there was no resistance to me," she told Reuters news agency that year.
"Agitu brought to Italy the dream she was unable to realise in Ethiopia, in part because of land grabbing," Gabriella Ghermandi, singer, performer, novelist and friend of Gudeta, told the Guardian. "Her farm was successful because she applied what she had learned from her grandparents in the countryside.'Entire families are arriving at our shores': Covid drives Tunisian exodusRead more
"In Italy, many people have described her enterprise as a model of integration. But Agitu's dream was to create an environmentally sustainable farm that was more than just a business; for her it also symbolised struggle against class divisions and the conviction that living in harmony with nature was possible. And above all she carried out her work with love. She had given a name to each one of her goats."
In a climate where hostility toward migrants was increasing, led by far-right political leaders, her success story was reported by numerous media outlets as an example of how integration can benefit communities.
"The most rewarding satisfaction is when people tell me how much they love my cheeses because they're good and taste different," she said in an interview with Internazionale in 2017. "It compensates for all the hard work and the prejudices I've had to overcome as a woman and an immigrant."
Two years ago she received death threats and was the target of racist attacks, which she reported to police, recounting them on her social media posts.
But police said a man who has confessed to the rape and murder of the farmer was an ex-employee who, they said, allegedly acted for "economic reasons".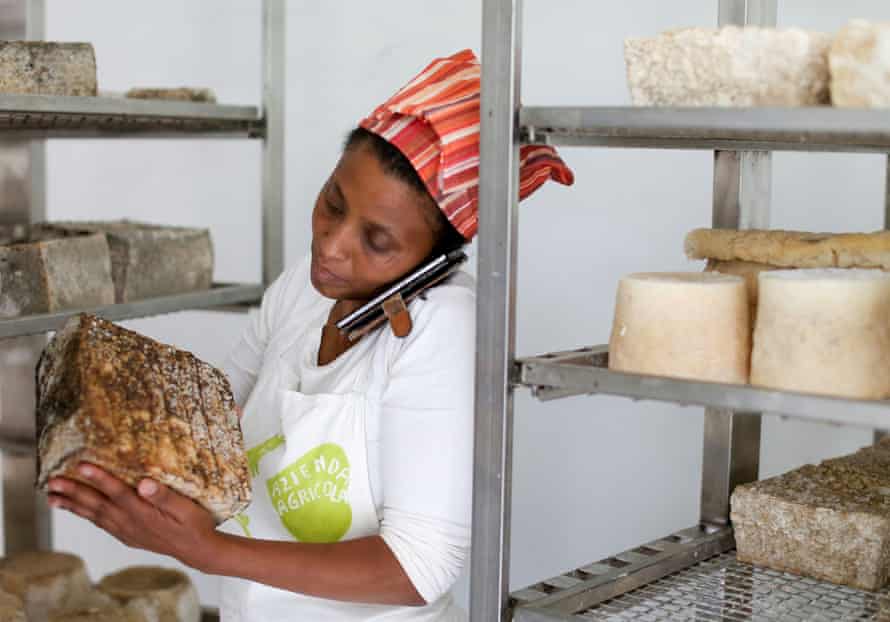 The UN refugee agency said it was "pained" by Gudeta's death, and that her entrepreneurial spirit "demonstrated how refugees can contribute to the societies that host them".
"Despite her tragic end, the UNHCR hopes that Agitu Ideo Gudeta will be remembered and celebrated as a model of success and integration and inspire refugees that struggle to rebuild their lives," the agency said.
"We spoke on the phone last week'', said Ghermandi. "We spent two hours speaking about Ethiopia. We had plans to get together in the spring. Agitu considered Italy her home. She used to say that she had suffered too much in Ethiopia. Now Agitu is gone, but her work mustn't die. We will soon begin a fundraising campaign to follow her plan for expanding the business so that her dream will live on."
Gudeta would have turned 43 on New Year's Day.
Related Articles from Oromian Economist sources:-
Ethiopian migrant who became symbol of integration in Italy killed on her goat farm
Integration with Goat's Cheese
Ethiopian refugee, symbol of integration in Italy, killed on farm
Posted by OromianEconomist in #OromoProtests.
Tags: #OromoProtests, #Refugeescrisis, Africa, Ethiopia, Ethiopia's secret genocide, Indonesia, Jakarta, Oromia, Oromo, Oromo Refugees, Oromo Refugees in Indonesia, Refugees
add a comment
Pasar Minggu Baru is a quiet, leafy neighborhood for refugees and asylum seekers, whose paths to there have been long and fraught, South Jakarta, Indonesia, July 26, 2017. (K. Varagur)
---
Ranna, 24, an Oromo Ethiopian woman, is not only a third-generation refugee, but also a two-time refugee. Indonesia, which is home now, is the second place to which she has been displaced in her young life.
She was born in Saudi Arabia because her mother, the daughter of a prominent dissident, fled Ethiopia before her birth. But that country did not recognize asylum-seekers and she was officially stateless. After a brief interlude in Ethiopia, where she was deported to at age 16 and where she earned a bachelor's degree, she was again forced to flee during a government crackdown on Oromo activists in 2015.
After a harrowing interlude in Djibouti, where she says Oromo asylum-seekers were being rounded up and deported because of an agreement with the Ethiopian government, Ranna's smuggler booked her, her mother and her brother on a flight to Indonesia. It was a country where they knew no one and did not speak the language.
They were granted refugee status within a year and able to make a home in Pasar Minggu Baru, a South Jakarta neighborhood that abuts a commuter train line and station. Over the last three years, the neighborhood has come to house an enclave of East African refugees and asylum-seekers, some of whom arrived, like Ranna, through unscrupulous smugglers. Others got stuck in transit when Australia blocked maritime refugee arrivals in 2014.
East African asylum seekers face years-long wait times to even be granted refugee status in Indonesia, according to Trish Cameron, an independent refugee lawyer based in Jakarta. And if that happens, they face even longer wait times for resettlement out of Indonesia — if they are resettled at all, which is not a given, especially as developed countries have closed their doors in recent years.
"There's not really anywhere to go right now," said Ranna.
Pasar Minggu Baru community
There are about 200 Oromo refugees in Jakarta, according to Cameron, and "hundreds" of East African refugees in Pasar Minggu Baru. Ranna said she finds it quite safe.
"They don't make you feel like a stranger, maybe because refugees have been hosted here for a long time," said Ranna. There also is a small Arab market nearby, a happy coincidence because her family speaks Arabic from their time in Saudi Arabia.
Although Ranna has been a Muslim her whole life, she began wearing a headscarf only when she moved to Jakarta, out of respect, she said, for her neighbors.
About 16 percent of the 14,093 refugees and asylum-seekers registered with UNHCR Indonesia are from East Africa, said Mitra Salima Suryono, a spokesperson for the agency. Most are from Somalia, Ethiopia and Sudan, plus a handful from Eritrea, Uganda and Mozambique.
Today, Ranna volunteers intensively as a translator — she is fluent in Oromo, Arabic, Amharic and English, and is now conversational in Bahasa Indonesia — to help asylum-seekers in her community prepare for their interviews.
Oromo unrest
The Oromo people are the largest ethnic group in Ethiopia, split about evenly between Muslims and Christians [Ethiopian Orthodox and Protestant], and account for about one-third of the country's population.
The protests that began in 2015 grew out of a grass-roots movement led by students in the Oromia region. There also is a history of armed struggle for self-determination, however, led by the Oromo Liberation Front, an opposition group formed in 1973 after a military coup. The government has outlawed the OLF as a terrorist organization and blames anti-government protests on OLF and other groups that it labels "anti-peace elements."
Ranna's grandfather was a member of OLF and was the earliest family member to flee Ethiopia as a refugee. Although Ranna came to her homeland only as a young adult, she quickly picked up the nationalist energy that ran through her family. She became a prominent student activist and public health official, and was in her first year of medical school when she had to leave for Indonesia.
"There is grief inside me whenever I think about our people," said Ranna. "Even in my short time there I could see how wrong it was."
She spent a night in jail ("it felt like a year") for her activism, but her middle brother suffered a worse fate before he could flee: He simply disappeared.
Human Rights Watch says more than 800 protesters have been killed since the unrest began in November 2015 and thousands more people have been arrested.
In December 2016, the Ethiopian government announced it would release nearly 10,000 people detained for "rehabilitation."
Ranna's youngest brother had just finished 10th grade when they fled, and in him, she sees signs of the aimless boredom that is now typical of the refugee experience in Indonesia, where refugees cannot legally work or attend school. Her mother has diabetes, and is in and out of hospitals.
She still manages to make spongy injera bread in their makeshift house. Ranna herself has acute anxiety and trouble sleeping at night, bearing, as she does, the weight of her family and community, and extant fears about the Ethiopian state.
Ranna doesn't regret her activism, even as she and her family prepare for an indefinite stay in Indonesia. "I couldn't see people dying in front of me and do nothing," she said. "I could not."