The memorial statue to honor Oromo national hero General Tadesse Birru, champion of human dignity, the man who mentored Nelson Mandela inaugurated in the town of Fiche, Salaalee, state of Oromia May 27, 2019
Posted by OromianEconomist in Uncategorized.
Tags: Jeneeral Taddasaa Birruu, Nelson Mandela and Taddasaa Birruu, Taddasaa Birruu
trackback
The cultural center and the memorial statue to honor Oromo national hero General Tadesse Birru, champion of human dignity, the man who mentored the anti-Apartheid hero, Nelson Mandela, inaugurated in the town of Fiche, Salaalee, state of Oromia.
General Tadesse Birru, a celebrated Oromo freedom fighter in his own right, was Mandela's trainer and host. Disturbed by the news about the plot to assassinate his guest of honor, Birru ordered officers to follow Abraham's movements. That evening Dinka — a devout Christian — met Abraham at a local church where he swore to kill Mandela, took the money and camera from him. "I returned home that evening and went to the camp in the morning where I turned the money and camera over to my superior," said Dinka. see Opride.com
'The Oromo nation takes pride in teaching a military science and training Mandela needed to spark the struggle of the people of South Africa. Mandela cut his teeth under General Taddasa Birru and Capt. Fekadu Wakane. The Oromo nation also foiled an assassination attempt against the life of Nelson Mandela. Captain Dinka Guta is still a living witness for that.' Quoted from OSA' s letter to South Africa in tribute to Mandela.
General Taddasa Biru, an Oromo national freedom hero, founder of the OLF and leader was murdered by the tyrannic Ethiopian regime in 1975, while in struggle to liberate his people and restore equality justice, freedom and self rule to all.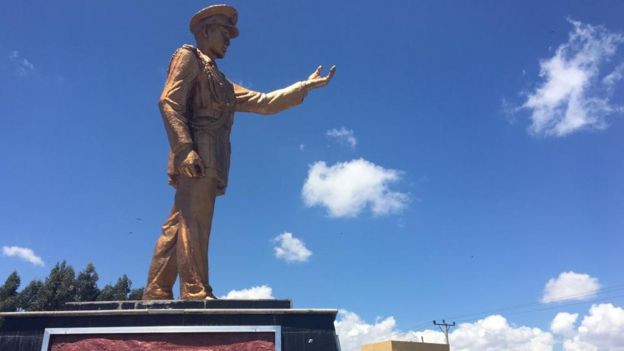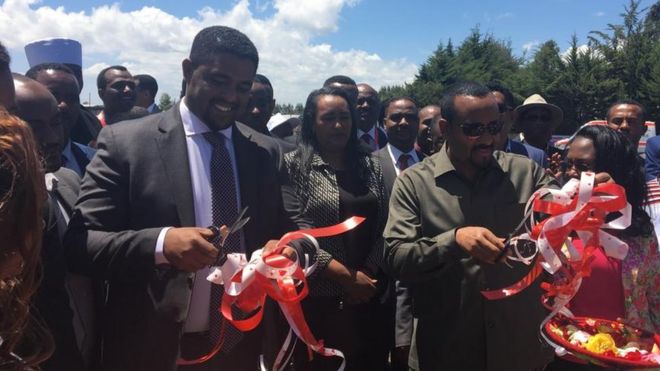 Ministirri Muummee Abiy Ahimadiifi Pirezidantiin I/aanaa Oromiyaa Obbo Shimallis Abdiisaa Giddu gala aadaa Oromoo Salaalee fi Siidaa yaadannoo B/Jeneraal Taaddasaa Birruu magaala Fiicheetti ijaarame har'a eebbisiisan.
Galmi kun baasii birri miiliyoona 91.5 kan ijaarame yoo ta'u bara 2005'tti ture ijaarsisaa kan eegalame.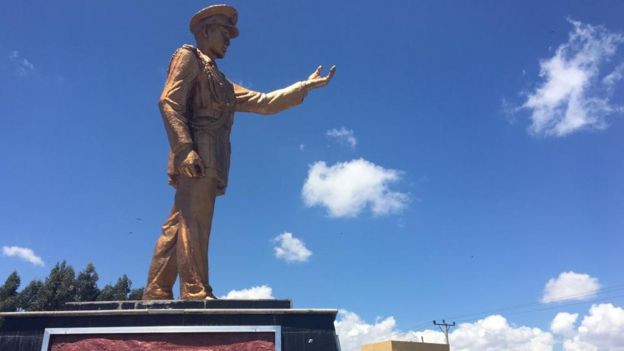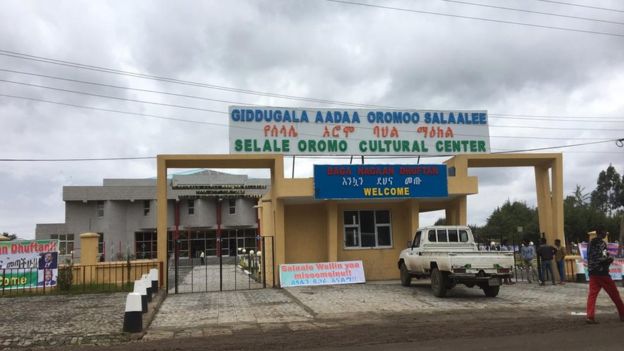 Keessoo isaatti galmoota walgahii maqaa gootota godinichaa B/ Jeneraal Taaddasaa Birruu, Agarii Tulluu, Magarsaa Badhaasaa(Abune Pheexiroos), Abbabaa Biqilaa, Hayilemaariyaam Gammadaa fi Abbichuutin kan moggaafaman qaba.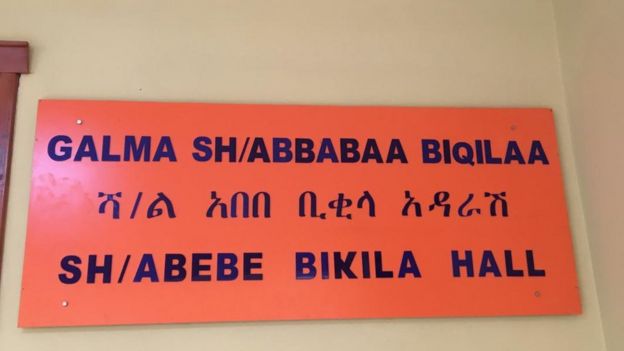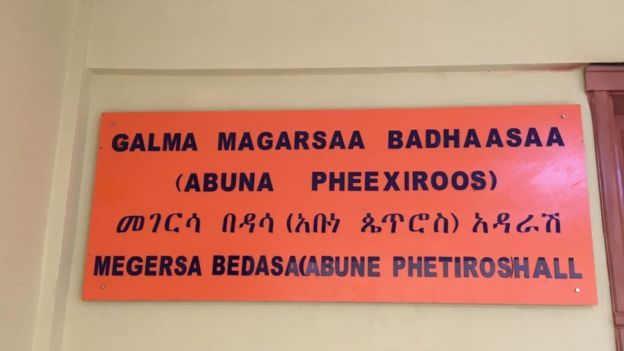 Galmi guddichi giddugalichaa kan B/Jeneraal Taaddasaan moggaafames namoota 2000 qabachuu kan dandahuudha.
Giddu galli kun sagantaawwan aartii hawaasummaa fi siyaasaa gurguddaa ni keessummeessa jedhamee eegama.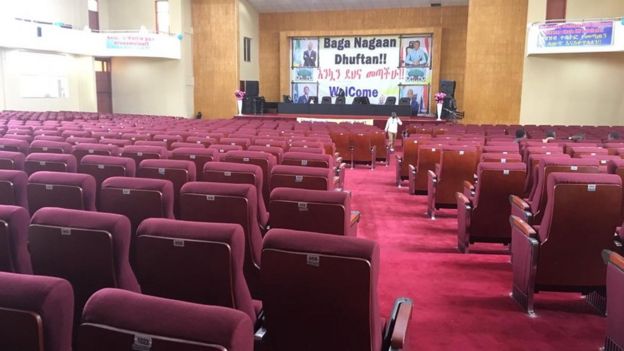 Mooraa giddu gala aadaa kana keessatti Birrii miiliyoona 3.8'n kan ijaarame siidaan B/Jeneraal Taaddasaa Birruus har'a MM Dr. Abiy Ahimadin eebbifameera.