An influential news portal in Ethiopia, Addis Standard, has shared photos of students in Oromia region's town of Nekemte, staging what has been described as "a mass mourning" and silent protest over recent civilian deaths.
Students in Nekemte lead mourning procession for victims of Chalanko Massacre
The nature of the protest which took place late last week, was of the students marching with their hands up, photos showed then also kneeling with their heads bowed and at a point sitting on streets of the town of Nekemte located in western Ethiopia.
Addis Standard said that the protest was directly linked to the deaths in Chelenko located in the country's East Hararghe zone. Federal security forces are said to have opened fire on protesters leading to about 16 deaths.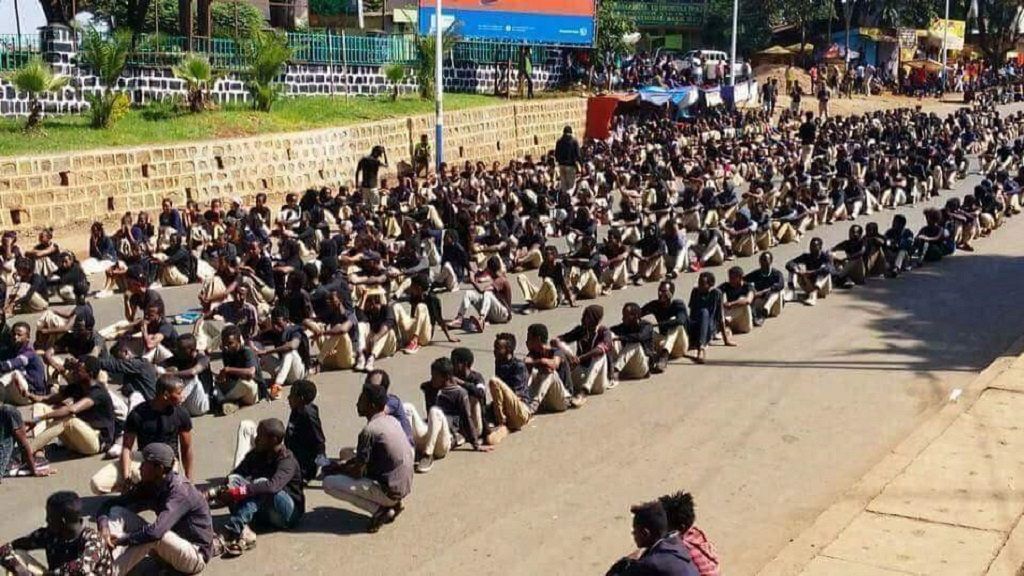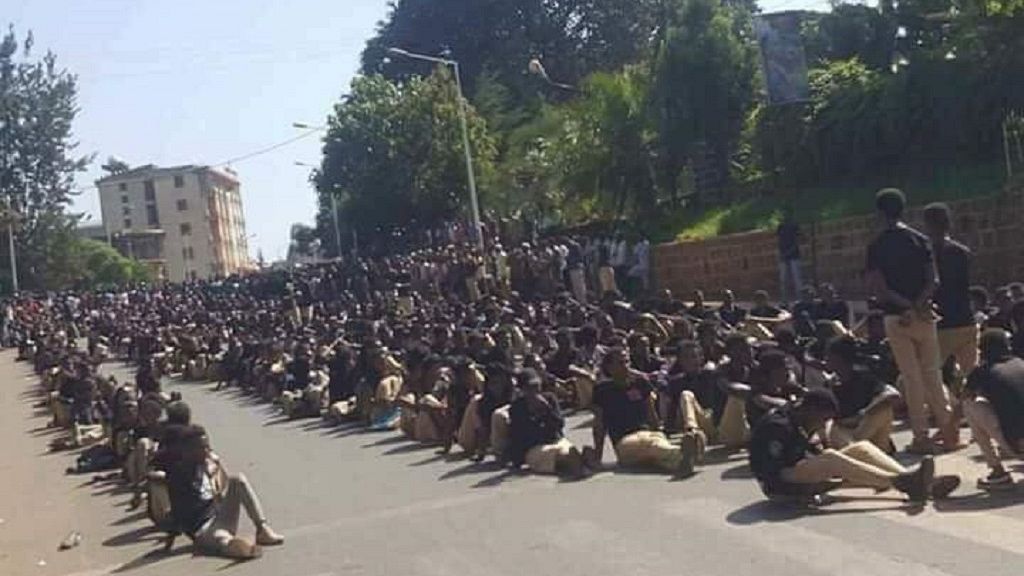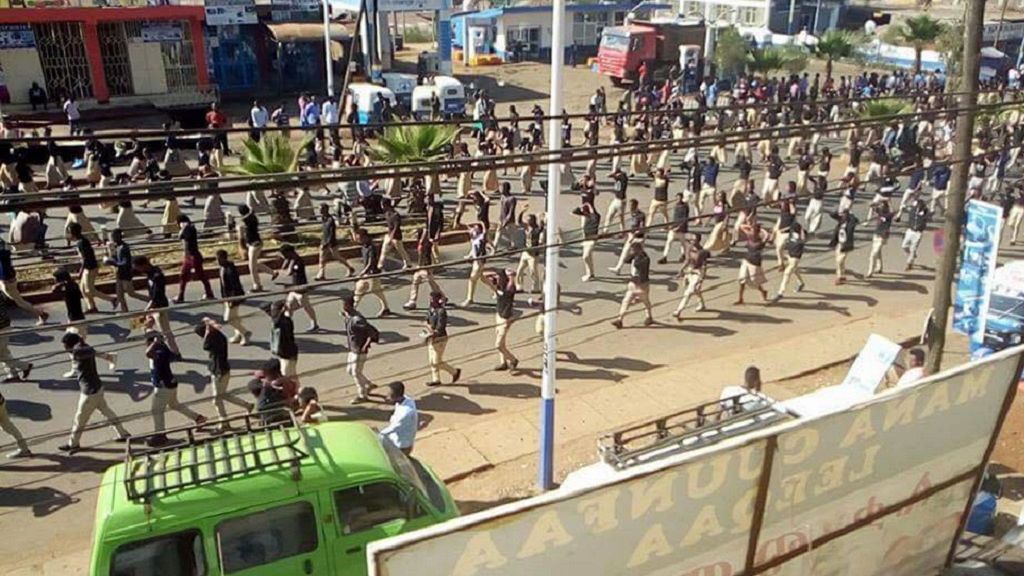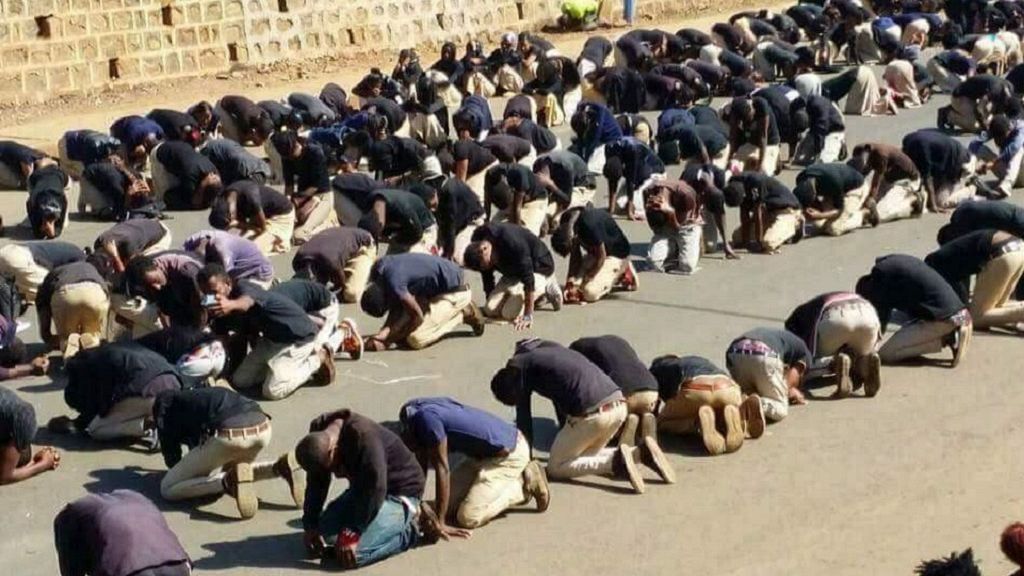 Oromia region communications Bureau chief, Addisu Arega Kitessa, said members of the the national defense force were responsible for the deaths, adding that a probe was underway to ascertain how peaceful civilians had been killed.
Adissu Arega said people in the region's east Hararghe zone had hit the streets to protest the killing of an individual leading to the latest clashes that have claimed more lives.
The Oromia region was the heartbeat of anti-government protests that hit Ethiopia in late 2015 through the better part of 2016. The protests spread to the Amhara region leading to deaths after a violent security crackdown.
The widening protests led to the imposition of a six-month state of emergency in October 2016. It, however, lasted 10 months after the parliament voted an extension after the initial expiration in April this year. It was eventually lifted in August 2017.
---
#OromoProtests (students and the public) in Haawaa Galan, Malkaa Roobii town, Oromia, 18 December 2017. Aanaa Haawwaa Galaan magaalaa gabaa roobii hiriira guyyaa har'aa barattootaaf uummata.