BBC: Letter from Africa: Africa's history makers in 2018 December 26, 2018
Posted by OromianEconomist in Uncategorized.
Tags: #March4Abiy, Abiy Ahmed, Africa, Dr. Abiy Ahmed, Ethiopia, Horn of Africa Affairs, Oromia, PM Abiy Ahmed, PM Abiy Ahmed Europe Tour, Social Change
trackback
BBC, 26 December 2018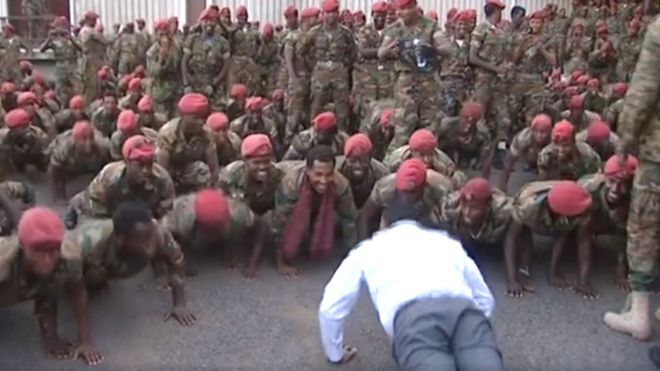 In our series of letters from African writers, Ghanaian journalist Elizabeth Ohene looks back at some of the big events on the continent in 2018.
It has been a year where one is tempted to invoke the "always something new out of Africa" theory.
It is not every day you have a prime minister leading a group of soldiers into doing press-ups, particularly not when the armed soldiers had tried to force their way into the compound of the prime minister to protest against unpaid wages.
It is the type of scenario that used to end up in coups in the old days.
But Abiy Ahmed has been doing the seemingly impossible ever since he unexpectedly became prime minister of Ethiopia in April.
He is 42-years-old, and currently Africa's youngest leader.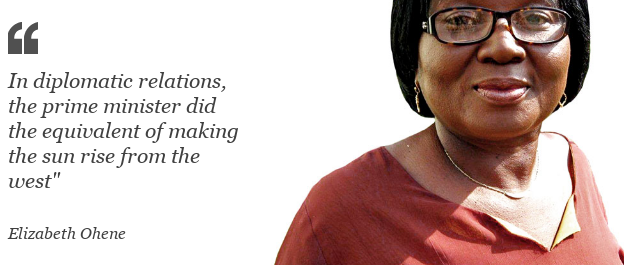 There is nothing predictable about the man and how he has set about doing his job.
Ethiopia had been seen by critics as an authoritarian state that brushed off criticism and remained an implacable foe to neighbour Eritrea.
But within a few months of taking office, Mr Abiy had lifted the state of emergency, released thousands of political prisoners, allowed dissidents to return home and unblocked hundreds of websites and TV channels.
Peace with long-time foe
Just as people were digesting the dizzying changes on the domestic front, the prime minister, in the sphere of diplomatic relations, did the equivalent of making the sun rise from the west.
He ended the state of war with Eritrea by agreeing to give up disputed border territory thereby normalising relations with the long-time foe.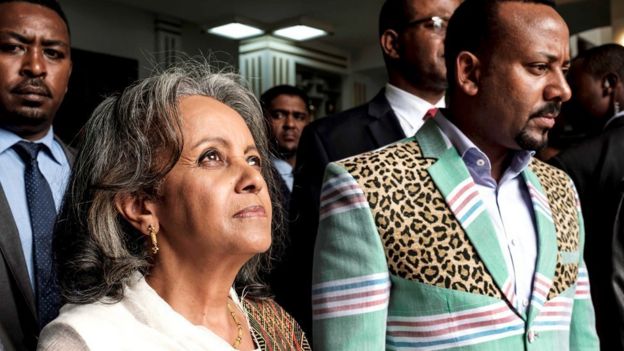 This came in an unexpected visit to the Eritrean capital, Asmara, and publicly holding hands with Eritrean President Isaias Afwerki to declare the end of the two-decade old war.
Women in power
Flights and telephone communications have been restored and there has been an outbreak of love between the two nations that has stunned the world.
And if anyone thought there had been enough surprises, in October, Mr Abiy appointed women to half of all cabinet posts.
If that does not sound impressive enough, there were other changes. Ethiopia now has a female president (Sahle-Work Zewde), a female head of the Supreme Court (Meaza Ashenafi), a female head of the electoral commission (Birtukan Mideksa), and the official spokesperson of the government is a woman (Billene Aster Seyoum).
South Africa was another country which saw a major change of leadership, but the optimism that came with the accession of Cyril Ramaphosa to the presidency has fizzled out. |Click here to read the full text at BBC

This site uses Akismet to reduce spam. Learn how your comment data is processed.