Posted by OromianEconomist in Uncategorized.
Tags: #OromoProtests, Africa, against state terror in Ethiopia, Against Tyranny, Ethiopia, Horn of Africa Afairs, Olympic, Oromia, State of emergency
add a comment
Most towns across the Oromia regional state in Ethiopia are observing a three-day social shutdown called by online activists and youth in the state popularly referred to a Qeerroo.
Videos posted online show closed shops and offices in towns whiles there is no signs of transport activities. The move is to protest a state of emergency decree imposed by government on February 16.
It was controversially ratified by the parliament last Friday even though activists continue to claim it failed to garner the necessary figures. The speaker of parliament has since apologized for the mix up in computing the votes.
Today's shutdown was expected after a lead online activist, Jawar Mohammed, served notice of the action via his social media handles. This message of March 3, 2018 read as follows:
"NOTICE: As you all have seen, the illegitimate and unnecessary state of emergency declared by the TPLF military leaders have failed to secure 2/3 support in parliament. The regime has been given two days to officially announce SOE has been revoked and return the army to its barrack.
"That deadline passes tomorrow, Sunday March 4, 2018. If the regime fails to publicly announce revocation of the SOE, a three day strike will start on Monday March 5, 2018. Business, government offices, and ll roads will be closed. As usual medical facilities are excepted.
"Therefore, all are advised to quickly conclude their travel by Sunday afternoon and remain where they are for the next 3 days."
The Oromia region has been the heartbeat of anti-government protests that started in 2015 through 2016 till a state or emergency was declared in October that year. The measure was lifted in August 2017 but has been reinstated six-months on in a security move according to the government.
---
Related:
Magaalaaleen Oromiyaa Maal Keessa Oolan? – VOA Afaan Oromoo
Ethiopians strike over state of emergency- Daily Mail
Posted by OromianEconomist in Uncategorized.
Tags: #OromoProtests, #Prevent #Genocide, Africa, Congressman Dana Rohrabacher, Ethiopia, Horn of Africa Affars, Horn of Africa News, Oromia, State of emergency, state of terror, The tyranny of TPLF Ethiopia
add a comment
---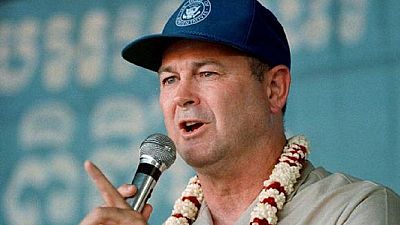 A United States Congressman has waded into the controversy surrounding the March 2 state of emergency ratification by parliament.
According to Congressman Dana Rohrabacher, the vote failed because the government failed to get the necessary votes. He, however, quoted initial vote tally that saud 346 votes were in favour lesser that the 359 votes required.
The speaker of parliament, Abadula Gemeda, was forced to apologize over mix-up with figures he announced earlier. He mistakenly said 229 votes was required to attain two-thirds of the 539 seats.
Speaking to state-owned Ethiopian Broadcasting Corporation on Saturday, Abadula said 395 was the correct number of votes in favour of the legislation.
Ethiopia government imposed a state of emergency on February 16 with the view to curb rising insecurity. The measure was imposed by the Council of Ministers and by law needed ratification by parliament within a two-week period.
The House of People's Representatives was summoned to an emergency session to debate and vote on the issue. That 88 MPs opted to vote against the measure was seen as a big boost for people who continue to protest the emergency rule.
Dana Rohrabacher is a Republican lawmaker representing California's 48th congressional district. He is a former speechwriter for President Reagan. He has been vocal about political ongoings in Ethiopia.
He recently insinuated that Ethiopia's dominant party, the Tigrayan Peoples Liberation Front (TPLF) was on its way out of power. 'Game Over TPLF,' he said in a February 21 tweet which incidentally mentioned three people including a famed Ethiopian activist, Jawar Mohammed.
The other two were the Eritrean ambassador to Japan and one Neamin Zeleke, an expert on political and security ongoings in the Horn of Africa region.
---
Related:
The controversial Ethiopia's regime Sate of Emergency (SOE) failed to get the required support of not less than two-thirds of the 547 MPs entitled to vote. Paarlaamaan Labsii Muddamaa Kuffise – Oromian Economist