Al Jazeera: Pop star Hachalu Hundessa's murder inflames Ethiopia July 23, 2020
Posted by OromianEconomist in Uncategorized.
Tags: Al Jazeera, Hacaaluu Hundeessaa, Oromo Protests
trackback
Pop star Hachalu Hundessa's murder inflames Ethiopia
The shooting of the Oromo musician sparked protests in which hundreds of people were killed. Al jazeera, Ayantu Ayana, 22 July 2020
click here to listen to the audio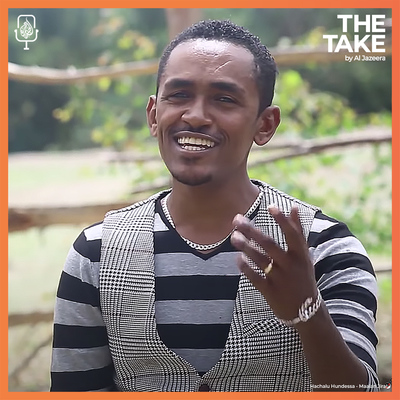 Hachalu Hundessa was the man many Ethiopians credit with composing the soundtrack of a movement.
Also known as Haacaaluu Hundeessaa, his up-tempo pop songs filled with political references gave voice to the marginalised Oromo ethnic group.
His recent death has prompted a political flashpoint that highlights the country's simmering ethnic tensions.
In this episode:
Ayantu Ayana, PhD student from Ethiopia; Mohammed Adow, Al Jazeera journalist.
For more:
More than 160 killed in Ethiopia protests over singer's murder
How Hachalu Hundessa's murder reveals Ethiopia's political divide
Related from Oromian Economist: